Web Hosting is a big business. The image below shows the enormous choice of over 82 million results when entering a Google search for web hosting providers.
There are many hosting providers across the vast internet landscape.

I fully appreciate how confusing it can be when starting out, So making the right choice can be very difficult.
There is good and bad in anything these days, so now is the time for due diligence
and making the right choice the first time.
Getting this wrong could have consequences for your site in the future,
eg. technical issues causing hours of wasted time and loss of revenue.
So grab the coffee and let's get started with a few crucial tips on picking the correct web hosting for your blog.
Tips To Getting Started With Web Hosting :
Almost anyone can pretend to be a real web host by just reselling someone else's products.
Check out and see how long they have been around for:
The time established for etc,
Who owns them,
Are they making realistic promises for their service,
There is an old adage, You get what you pay for:  As an essential business tool, it is often a false economy to go for the cheapest deal, but if you are doing this as a hobby or just a bit of fun, you may wish to try some of the free online site builders there are a few to choose from.
 Wix (www.wix.com)
WordPress (wordpress.com)
Medium (www.medium.com)
Ghost (www.ghost.org)
Blogger (www.blogger.com)
Tumblr (www.tumblr.com)
Weebly (www.weebly.com)
These will get you online without the need for web hosting. However, the drawbacks of these platforms are:
Ugly domain name eg. https://example,your blog/weebly.com
Never own your site, it can be deleted if you brake terms and conditions
restrictions to advertising and other aspects
If you are serious about being in control and owning your own site the best platform for your hosted site is WordPress.org (full install with no restrictions, hosted) I have created a list of most notable big name brands that are using WordPress on their websites.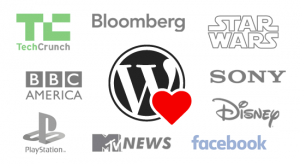 Pray let us continue I am so very easily sidetracked (LOl…)
How much disk space are you allotted? How much bandwidth?
The more disk space you are given, the better.
E-commerce sites usually require a minimum disk space of about  4 GB, more than a normal site or blog. It is good to know your requirements when looking for hosting.
Do a price comparison among the top hosting services and see what you're getting for what you pay. This analysis will help you choose a service that is value for money.
If you stick to the tips above you should be able to make an informed decision.
Now if you would be so kind as to indulge me, by using the criteria above I would like to help you out and make your decision easier.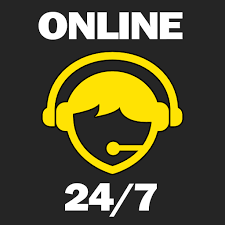 D9 Hosting was founded in 2007 by longtime business partners Dan Thompson and Paula Brett, with the goal of providing rock-solid Web Hosting with friendly, personable support.
Fast forward to the present day and their values remain the same.
They are proud to offer fast, secure, reliable web hosting backed up by their awesome 24/7 technical support team.
When you choose to host your websites with D9 Hosting, you don't just become another customer number to keep the bean counters happy,
you become a valued member of their hosting family.
Reasons To Join D9
Price Beat Promise (send us a copy of your last hosting bill and we will beat the price you currently pay!)
Free Website Transfer With No Downtime
99.9% Network Uptime
24/7 Technical Support From Red Hat Linux Engineers
UK or US Based Servers
Packages to suit all requirements, from single page websites up to high availability Dedicated Servers
Financially strong Company with no debt
Discount Coupons Available
I personally use D9 hosting, and on a couple of occasions, I have needed some assistance with my site as don't forget I am still learning. I can vouch for their support team first hand they were fast to respond and sorted my problem straight away, if you need help they also have a massive database of most frequently asked Q & A and Easy to follow how-to videos.
There are a few other popular host providers to pick from:
Blue host, host gator, GoDaddy and 1&1 to name a few, the choice is yours but I think if you check the others out you will arrive at the same conclusion as myself, and recommend D9.
My Reader Bonus: as a user of D9 I have managed to secure a 40% discount off for you as one of my blog followers.
Just click the link below to check out D9 and claim your 40% discount. 
http://adam-henderson.com/Recommends/d9domainhostingdiscount40
To Your Succes

P.s please feel free to leave a comment or contact me if you need help, I will always answer and look forward to reading your thoughts and suggestions.
PP.s Enjoyed reading? learnt something?
Please Hit share Buttons Below thanks.