Hello Again, where have those eight weeks gone to.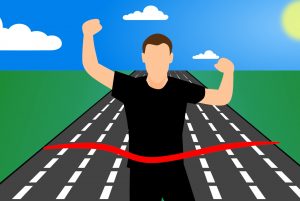 I have now completed phase one of the Partnership To Success training, with weeks seven and eight now finished.
As I write this I have a tad of disbelief of how far I have travelled on this journey to-date, and I very much hope you agree my blog looks fantastic. (thank you, John & Randy, for your training)
I have had some great feedback from the posts I have written, this has only inspired me, so thank you to all, who have taken the time to read and comment on my posts, I do appreciate your comments.
So a quick run through of weeks 7and 8 for you this was mainly technical blog stuff about monetizing my blog and giving subscriber value with a free report.
Week Seven Tasks:
Add Gooogle Adsense To My Blog.
Sign Up For ClickBank and JvZoo Accounts.
Request Affiliate Approval For Different Products.
How To Add Affiliate Banners To My Blog Via Media Uploads.
The Big One, Apply To Promote The Partnership To Success Program.
Google Adsense is a great way of monetizing your site, as you might have noticed I haven't any Google adds on my site, I might add them at a later date but for now, I am not sure, I think I prefer my site without.
Signing up for ClickBank   and JvZoo is very straight forward just follow the links.
Adding affiliate banners and images is also quite straight forward I will not go into that now, as I have some plans for over the shoulder videos at a later date on how to do this and much more.
Week Eight Tasks:
Download Free And Purchased Tasking Software eg. Open Office.
How To Brand Free Report For Giving Away.
Create An Email Confirmation Page.
Add Free Report To WordPress.
Create A Download Page For Free Report.
Create A New Aweber List.
Connect My Blog To New Aweber List.
 Add The Optin Form To My Blog.
Add New Follow-up Emails To My Auto Responder.
As you can see from my blog I have now completed all these tasks if you would like the free report just pop your details at the top of the page and I will send it to you.
The final thing was to test that everything worked, I can not stress how important!! it is to test everything works.
Again as for week 7, I am going to create some over the shoulder video training, showing you how to do all these things and more.
If there is anything else you would like to see a how-to video on, please drop details in the comment box or contact me on-: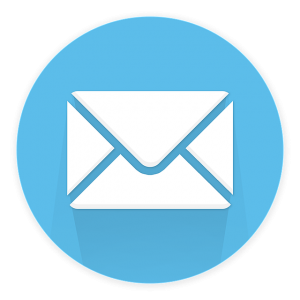 support@adam-henderson.com
I am very excited to move on-to phase 2, product creation. I think this is where the hard work starts, but I will continue posting my updates and other topics, I think might help you on your journey. So till next time, be happy and overcome those challenges, Don't forget if you need help with anything reach out, I love helping people and will always answer.
I hope you enjoyed reviewing my progress through week 7 and 8 if you would benefit from Johns coaching Program Partnership to Success Click Here to find out more.
To Your Succes

P.s please feel free to leave a comment or contact me if you need help, I will always answer and look forward to reading your thoughts and suggestions.
PP.s Enjoyed reading? learnt something?
Please Hit share Buttons Below thanks.